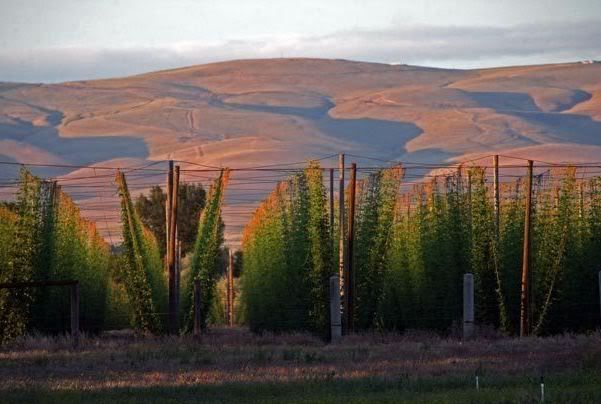 It's late afternoon in the middle of January, and it's raining. Business as usual for the residents of Vancouver, Washington. I'm headed south on I-5 to Portland, Oregon. I am on my way home, to the east about three and a half hours near the arid Yakima Valley - hop country. Strangely enough, hop country doesn't have much in the way of beer. One would picture a big, German-style lodge in the middle of hop fields where one could get wiener-schnitzel and a Saaz'd up pilsner or perhaps a drunken polka party, but that in no way shape or form exists in America's largest hop growing region.

The sun is beginning to set and I have to be at work tomorrow at 7:00am. I really need to get home. This has been a 'family duty' trip to Vancouver, up and back in one day. There is an exit just over the Columbia River bridge into Portland that takes me east along the Columbia River and into the Eastern Washington and Oregon desert - or should I stay on I-5 and follow my sense of irresponsibility into Portland? It really pulls on the heart strings of a beer geek to simply pass through Portland without stopping, with the knowledge that a plethora of beer innovation waits to be had.
Cut to me sitting at Cascade Brewing Barrel House with a lamb shepherds pie and a flight of sour beer. I would like to have a full pint of each, but I simply do not have the time or good enough luck to keep me from getting popped for DUI. Anyway, a flight plus one is certainly better than nothing.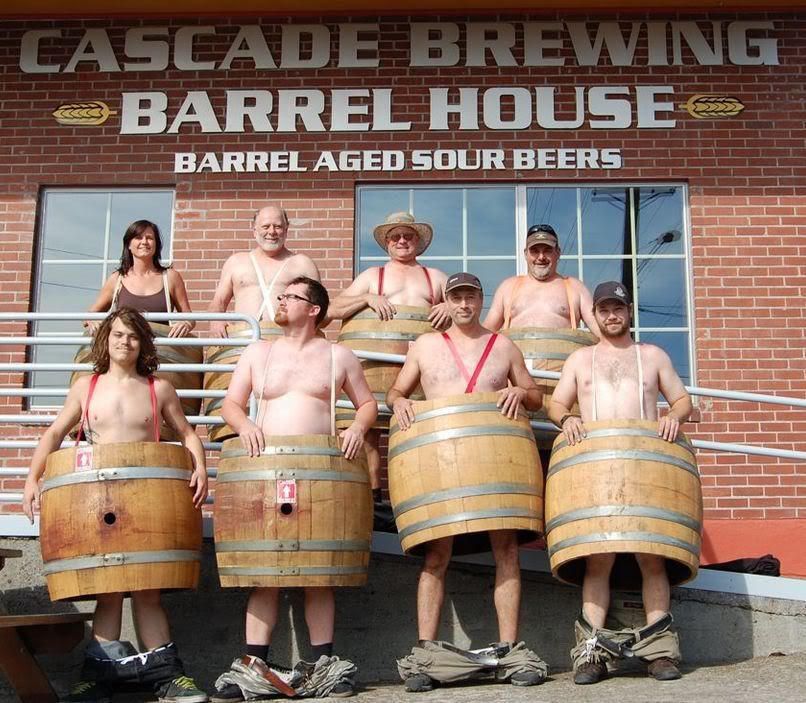 Kriek (a cherry lambic) and other cherry creations fill the the better part of Cascade's sour ale bill, while cranberry, blackberry, blueberry, apricot, and grapes round out the rest of the fruit-infused brews. My appreciation for cherry flavor in beverages has come a long way, but I'm still not a huge fan - mostly due to a certain cherry-flavored Pfizer product that my friends and I drank too much of back in the 80s. 25 years later, cherry flavor tweaks my dormant Robo-nerve and gives me flashbacks. Despite this hang-up, the Sang Noir (a bourbon barrel Bing cherry sour) is very complex and flavorful. It is billed as a double Northwest red and aged for over a year in pinot noir and whiskey barrels, and it was simply amazing. Non-fruit sour ales are well represented and two of my absolute favorites are the gose and Gold Yeller, a bright ale that is a sour blend of triples, quads, and golden. Gold Yeller is very tart, without being over the top - expertly balanced.
 
Why is BJCP style 17 so under-represented? Only a handful of breweries will even make a sour beer, and even then it's typically only a one-off special something. I find well made sours to be mind-expanding, opening up the senses to new possibilities. Sours are a cure for writers block and, I'm sure, certain types of cancer. It has to cure something. If nothing else, it seems to cure my winter blues - at least for a while.
Read more from John Reed at www.reedbrewing.com