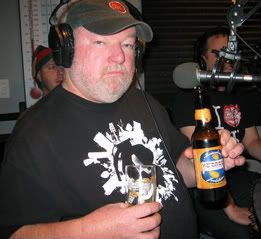 The Rat Pad is packed as we kick off the 2010 holiday edition of The Session. Jeremy Cowan and Zak Davis from Shmaltz Brewing and several hangers-on sit in studio, while the BN minions crowd the rest of the house. Justin, peeved to discover that Jeremy has a better radio voice than him, announces that he prepared homemade pasta sauce for everyone, but whoops, it contains a metric ton of pork sausage. Jeremy is not amused, as Shmaltz was recently threatened with the loss of their Kosher certification when a couple rogue accounts decided it would be hilarious to pair He'Brew beer with various pork and shellfish products.


Justin thinks that Jeremy started the entire Shmaltz operation based on "he'brew" working as a play on words; this is apparently confirmed on page two of Jeremy's new book. We hear about the early days of his venture, from self-distributing in a borrowed station wagon, to the disappearance of their first contract brewer, to the great financial woes suffered for many years after the company's inception. Jeremy says that if it wasn't for the generosity of friends and family (and Visa and MasterCard), Shmaltz never could have become what it is today.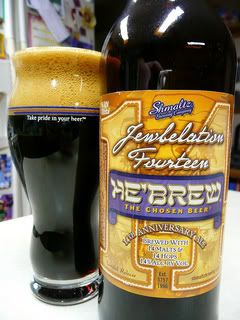 As we taste along, Jeremy and Zak describe the evolution of the beers themselves, starting with the first beer ever brewed in late 1996 (by a small, now-defunct facility) all the way up to this year's Jewbelation 14. As we taste a bottle of Jewbelation 8 from 2004 courtesy of Jeremy's private collection, everyone is surprised at how well it has aged, considering it was never meant to do so.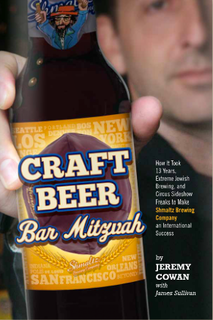 After answering several listener questions and defending his decision to go after such a tiny, niche market, Jeremy gets into the genesis of his new book Craft Beer Bar Mitzvah, chronicling the beginning of He'Brew and the evolution of Shmaltz. Then, we put him on the spot with a round of Stump the Jew, which turned out to be much harder than stumping the stoner. We also enjoy some traditional curses from the old country as we play Know Your Yiddish. We make up for many neglected months of MoreBeer drawings, and Nathan from Pennsylvania wins DOTW.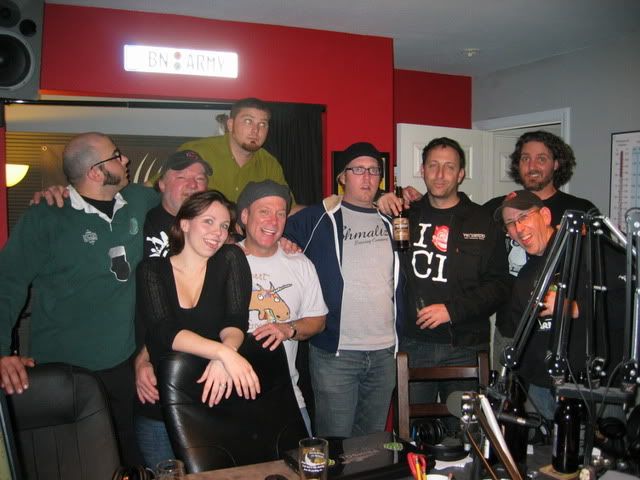 Moscow is the producer of The Sunday Session. On behalf of Shmaltz Brewing and Jews everywhere, he would like to wish everyone a Merry Christmas.