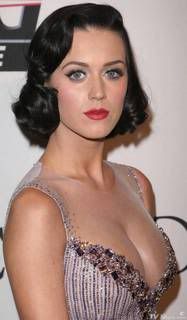 On his way home from Reno before the show and with his mp3 player on the fritz, Justin tuned his radio to a local hip-hop station. Despite having to endure remarkably un-hip-hoppy songs by the likes of Katy Perry and Rihanna, he stayed tuned through long commercial blocks, morbidly curious as to what abomination might come on next. Justin uses Napster to buy music because he firmly believes that artists should get paid for their work, and yes, he does consider himself to be an artist.


Feedback and Shat's announcements come next. We hear another batch of letters that accuse Justin of neglecting the BN to focus on other things, like attending multiple Roger Waters concerts or taking road trips to Reno. JP is managing to live a lavish lifestyle of his own, as he tells us of yet another weekend trip to Disneyland (complete with a stop at The Bruery).

Anderson Valley Brewing Company's highly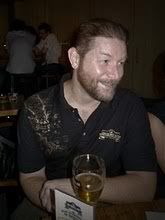 acclaimed brewmaster Fal Allen joins us on the line from his home in Boonville, California. He briefly describes his stint as general manager for Anderson Valley in the early 2000s before launching into his journey to Singapore to brew on the other side of the world.

He was able to experiment with Asian fruits and spices in his recipes, as well as introduce locals to styles like witbier and pale ale. We hear about the sources of their ingredients, and Fal laments not keeping some tough-to-get New Zealand hops for use back at Anderson Valley.

Upon returning to the States and finding Anderson Valley under new ownership, Fal was offered (and took) the job of brewmaster. He is glad to be back in the brewhouse on a daily basis, as he never did quite get used to some of the hands-off, administrative tasks required of a general manager. Now that he's back to brewing, Fal plans on adding new beers to the brewery's catalog, as well as expanding their barrel aging program. He gives us a quick lesson in Boontling - the secret local language of Boonville - and how its colorful phrases provide many of the names for Anderson Valley's beers.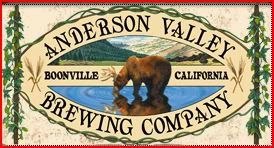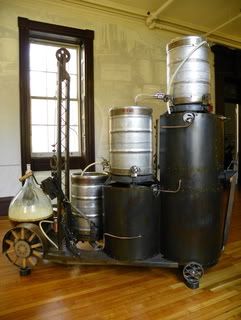 Mark Zap, co-creator of a newly completed, functioning brewing sculpture called Brewing as Art, calls in to tell us about the genesis of the project, which he spearheaded along with metal fabricator Scott Van Campen (who unfortunately was not able to join us). They received a grant to finance their work, despite the disapproval of some uptight folks in the New York art community. Mark expresses their desire to challenge traditional views of what defines art, and they look forward to touring with the system, hopefully culminating in an appearance at GABF 2011.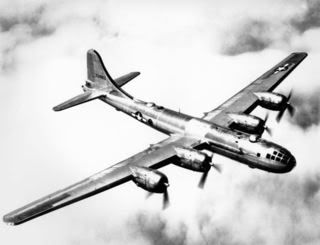 We launch into a rousing round of Stump the Stoner. Chad is asked trivia questions, while the Brewcasters bet on whether or not he will know the answer. He offers many close guesses, but doesn't exactly get them all. The difficulty level of the trivia is called into question, but I stand by my choices. It is very important that one know historically relevant details, such as which model of Boeing heavy bomber dropped Fat Man, or the names of Triple-Crown winning racehorses. VERY IMPORTANT.

The concluding segment is not for suitable for children, the very religious, or the faint of heart. Schuman joins us in the studio as Beevo tells us of a recent night terror she experienced, the content of which reminds Terrence the Black to announce that his wife is pregnant. In a very close race, Stewbacca from San Francisco is voted this week's DOTW.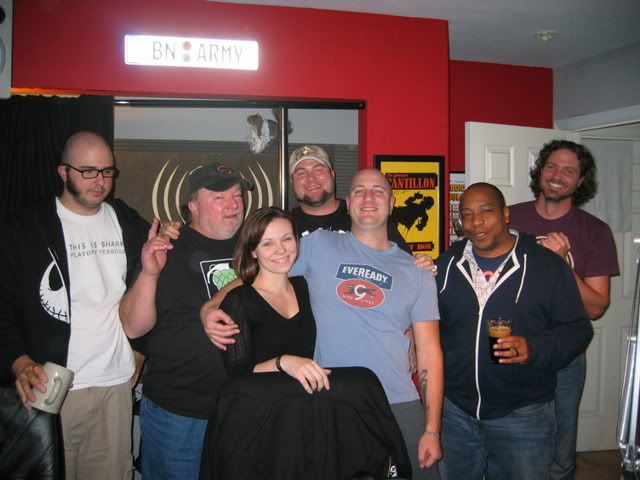 Moscow is the producer of The Sunday Session. He would like to give props to the great Jamil Zainasheff for his help in getting Fal Allen on this week's show.