Back from his trip to Europe, Justin wants to know who was in the studio while he was gone, messing with knobs and buttons and generally tampering with the equipment. He theorizes that it was Sam, lashing out in response to his hated (but our BELOVED) San Francisco Giants winning the World Series. Justin managed to catch the games on his laptop, but not before paying a king's ransom to MLB.com. In the end, it all turned out to be worth it.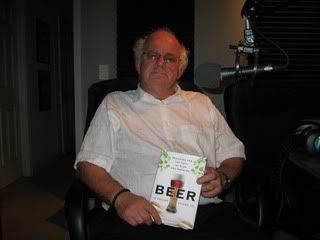 Of course, his trip was about more than just watching baseball on a computer - Justin also tells us about the visits to many landmarks, old friends of the BN, and historic breweries during his time overseas.

We are proud to welcome back to the studio UC Davis Brewing Sciences professor, author, and all-around beer ambassador Dr. Charles Bamforth. He tells us about his job at the University, and details how his position came to be.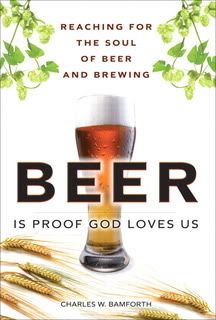 We taste an English old ale while Charlie tells us about his college years in Hull and Sheffield. He goes on to describe his history at Bass, where he eventually became their research manager. All these experiences culminated in the writing of his latest book, Beer Is Proof God Loves Us. Justin asks about the book's layout (which features a huge section of end-notes), and Charlie gives us an unexpected explanation. What IS expected, though, is Charlie's disdain for former UK Prime Minister Margaret Thatcher; he gives us his two cents in no uncertain terms.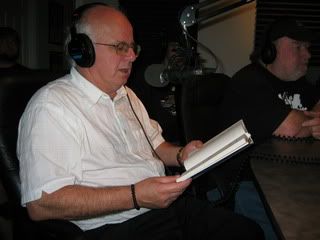 We are then treated to a great spectacle - an author reading aloud from his own book, as the professor regales us with a select passage from chapter five of Beer Is Proof God Loves Us.

We get into the health aspects of beer, and Charlie and Doc debunk some common myths. We listen as Charlie tells us about the role spirituality plays in his brewing and views of science and human nature. It is precisely this sort of long-form, deep discussion that makes radio great.

Many listener questions come through during all this conversation, and we answer them over the next several minutes.


Jamil spends the next segment defending himself from Justin's onslaught. Justin is rightfully outraged that Jamil failed to utilize the BN when he recently broke some exciting news.

We take a call, then we get into feedback. Now it's Justin's turn to defend himself, as a listener accuses him of living a lavish lifestyle on the Army's dime. After several more calls, Mauser from Massachusetts is declared this week's DOTW.
The Session Crew: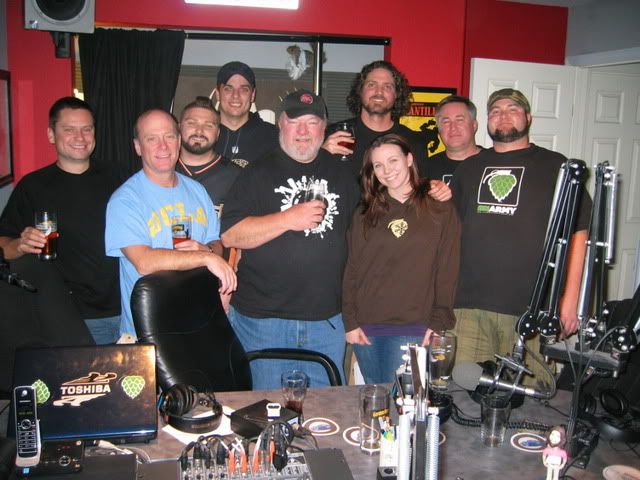 "God made yeast as well as dough, and loves fermentation just as dearly as he loves vegetation."Â  -Ralph Waldo Emerson