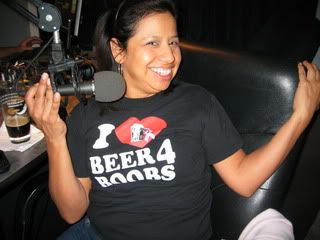 Neva Parker and Lisa White from White Labs join us in the studio in support of Beer 4 Boobs on this week's Session. Justin is surprised to see Mike White, as he and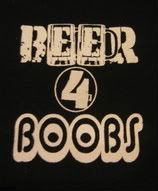 Lisa recently brought little Gladstone into the world, and are frequently busy attending to him. We hear about some of their experiences as new parents, some of which are smellier than they would prefer.

Shat's does his announcements, and for a record three weeks in a row, we get to the the feedback in the first segment.

Lisa describes Beer 4 Boobs, dedicated to raising money for beast cancer research. Many of the women of White Labs hav
e been personally touched by cancer in some way, so it is a cause near and dear to their hearts. The girls talk homebrewing; they describe their most recent batches of beer and answer various listener questions about their techniques. They further detail just how their yeast strains are kept pure.

The great Brian Perkey from Muntons, the BN's newest sponsor, takes a few minutes out of his vacation to give us a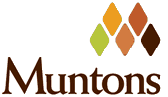 call. He hints at a future contest that might see a lucky listener win a trip to Hawaii.

We wrap the show with calls for DOTW, and vote Andy Wood as this week's winner after his rousing rendition of Meat Loaf's Anything for Love.

There is so much yeast information in this show, this blog simply can't do it justice. Just listen.