Back from the 30th installment of the Great American Beer Festival, we open this episode of The Session with a recap of our lighter-than-usual Denver party schedule. Brewmaster Colin Kaminski joins us to discuss A Taste of North Bay Beers, an upcoming festival at Downtown Joe's in Napa. Tickets are available by going to downtownjoes.eventbrite.com. Get yours before it sells out!


After a long and mighty struggle with Skype, we finally connect with James Campbell and Alex Stepney, the men behind the Almighty London Pub Crawl. They tell us of how, after a 2007 epiphany, they set out on a mission to have a beer at every pub in London. We listen as they describe the differences between a good pub and a bad pub, and give us a lesson in the history of London's storied pub scene. They go on to share some of the most memorable stories from their quest,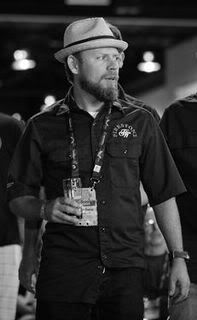 as well as offer their recommendations for the best must-visit pubs. After wishing them continued success in their endeavor, we bid James and Alex farewell.

We welcome some of the GABF's most successful brewers to the show, starting with multiple-medal winner Nico Freccia of San Francisco's 21st Amendment. Firestone Walker's Matt Brynildson follows with commentary on their third mid-size brewery of the year award, and we round out the discussion with Triple Rock's Roger Davis.

We read letters from the Feedback, which include a detailed critique of Justin's homebrewing habits, as well as a hops question for Nate. The latest headlines are covered in a round of Beer News as we take a few DOTW calls. Despite solid efforts from spirited stateside hopefuls, a tanked Whoateallthepies takes this week's medal to Australia.