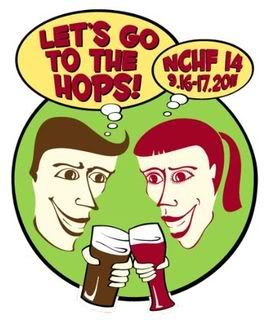 One week after Beevo's retirement, Justin opens this week's Monday night show with a rundown of her laptop's web browsing history, which makes us understand why she never seemed to notice the phone ringing. Justin and Tasty were happy to have had the whole weekend off to attend the Northern California Homebrewers Festival, at which they helped chef Sean Paxton roast (and subsequently tear apart) a pig on a spit. We close out the segment by going over our plans for the upcoming Great American Beer Festival.


Jeff Bagby, the director of brewing operations for Southern California's Pizza Port brewpubs, joins us on the line from his home in Carlsbad. He begins by outlining his long history in the beer industry, starting with the delivery driver gig at Stone Brewing Company in the late 90's, the head brewer position at Oggi's Brewing Company, and eventually culminating in his current job overseeing all things beer at the four Pizza Port locations in the greater San Diego area. After a discussion about hands-on versus classroom learning, we crack open and discuss 547 Haight Imperial Red, the first of many beers Jeff has sent our way. We follow that with Party Pants Lager (with which Doc is especially impressed) and an incredible stout called Coffee Monster. We round out the tasting with his Reed's Wee Heavy Scotch Ale before we bid Jeff a fond farewell.

We cover two weeks worth of feedback, which includes many well-wishes for Beevo and Sam. Amongst phone calls for DOTW and songs in honor of Justin's birthday, a meltdown ensues. In a landslide, Fierce Beard wins this week's medal.