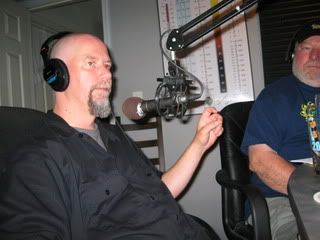 This episode of The Session gets underway with the crew back in the studio (mostly intact) after a two week break for Burning Man. Triple Rock brewmaster Roger Davis joins the Brewcasters as Justin and Doc share a few ridiculous stories from their time in the Black Rock Desert. It's Beevo's last show screening calls before she takes an extended sabbatical to focus on mothering, so we put out the call for baby-shower donations in her honor. You can still make a contribution to the Little LaTronda College Fund by hitting the donate button on our homepage.


Rockyard Brewing Company's Kjell Wygant joins the show from his home in Castle Rock, Colorado. Also known as Jellyman, Kjell begins by sharing the story behind his introduction to the beer world via an inherited lot of brewing equipment.
After a brief discussion about brewing on the cheap, we hear about Kjell's founding of the Rock Hoppers Brew Club, as well as his transition to professional brewer under Jim Stinson at Rockyard. Never one to forget his homebrewed roots, Kjell has fostered a decidedly pro-homebrew atmosphere at the brewery by implementing programs such as Home Brewers Gone Wild - we are lucky enough to sample two varieties from this series, Two In The Bush and Rock Wiesser.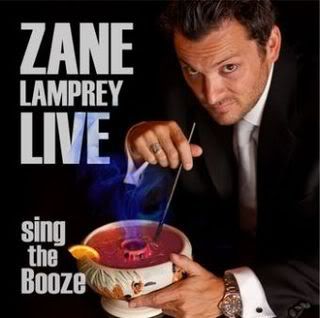 We say goodbye to the Jellyman and hello to Zane Lamprey, fresh off a 53-city stand up comedy tour as well as a 25-city music tour, where he performed songs from his debut album Sing the Booze to live audiences across the country. As we listen to a couple hilarious and catchy cuts from the album, we get the low down on the shooting of the second season of HD Net's Drinking Made Easy and his years spent producing Three Sheets, the Spike TV show that made him famous.

While we roll DOTW calls, we talk hops with Roger, and Justin surprises everyone by declaring his hatred for Simcoe. Thanks to Beevo's final two votes, Brew Douche wins this week's medal.
Moscow is the producer of The Sunday Session and is anxiously waiting to see just how badly he has screwed up Tasty's Janet's Brown.