After an insanely busy June, The Session returns this week in the first-ever broadcast from our new studio! Goose Island Beer Company CEO John Hall joins the Brewcasters and shines some light (and some beer) onto the goings-on at his legendary Chicago brewery a little over a year after the now-infamous Anheuser-Busch-InBev takeover. The show also features a recap of the 2012 National Homebrewers conference (where the BN once again took Club of the Year), a discussion with Ninkasi winner Mark Schoppe, and much more.
Justin is eager to get his hands on Nate's homebrewed pale ale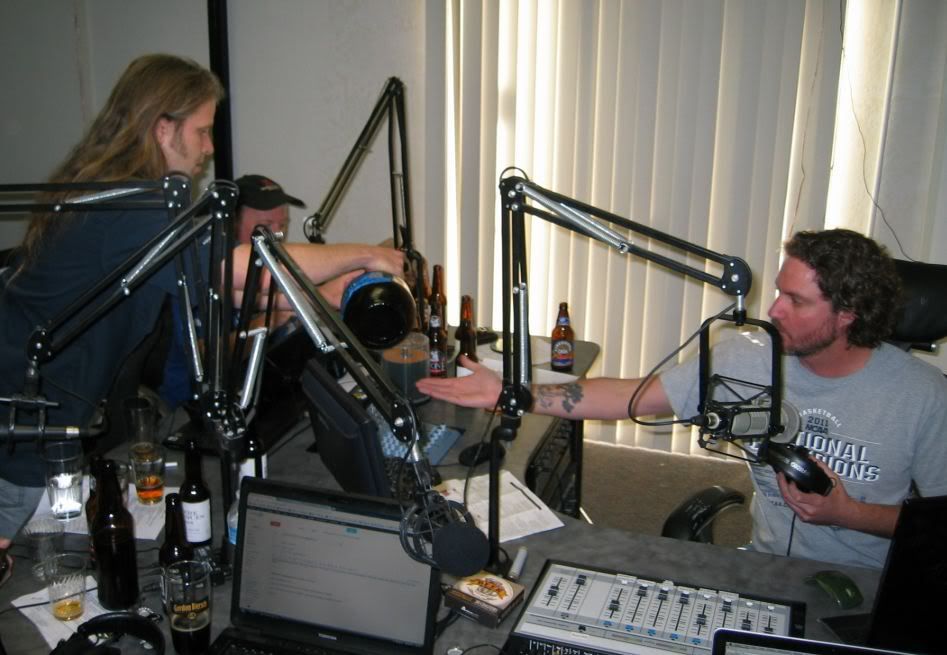 Beevo enjoying her time at the "man table"
A few of the Goose Island varieties sampled during the show
The Session crew, hanging out in what will soon be Beevo's isolation chamber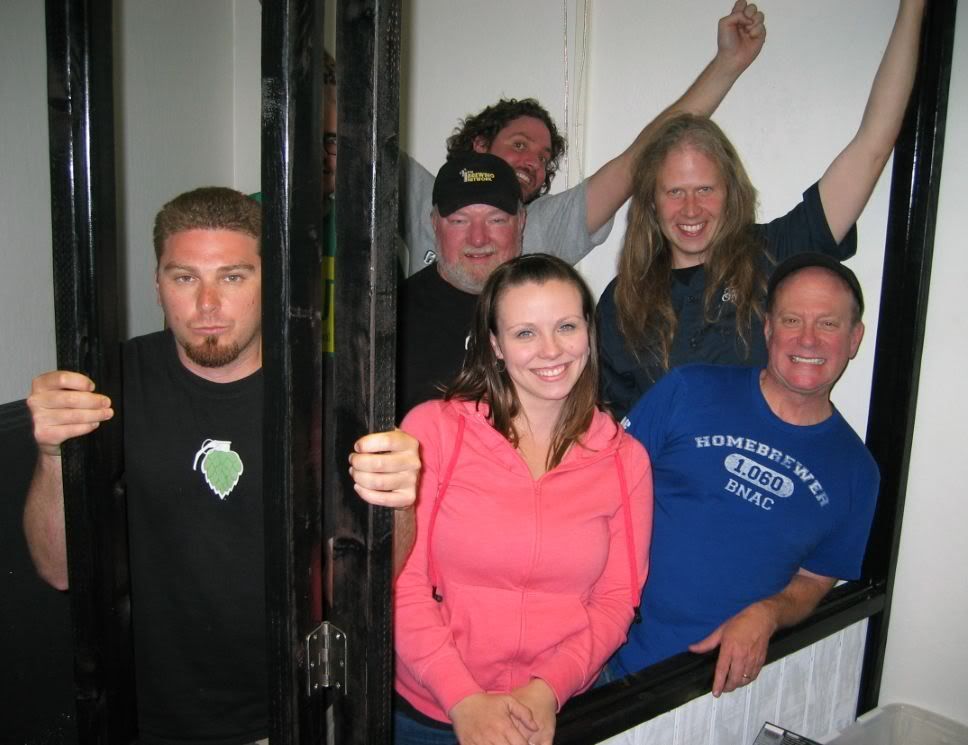 Moscow is the producer of The Sunday Session. This is his life, and it's ending one beer at a time.