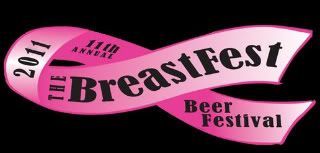 As this episode of The Session gets underway, Justin announces that after 6 years of using a single-line hybrid, the studio has finally been outfitted with a brand new, multi-line phone system. After we go over the music lineup for BNA 6, Tim from Marin Brewing Company tells us about their upcoming BreastFest, an event benefiting low-income women with cancer. We finish out the segment by reading listener letters from the Feedback.


From the back of a restaurant kitchen in Philadelphia, Deschutes Brewing Company's Larry Sidor joins the show. It's Philly Beer Week, and Larry is there representing one of the biggest names in West Coast craft beer. He begins by going over his start in brewing, which came via his food sciences degree from Oregon State University. He went on to spend many years working for Olympia Brewing Company, which later became Pabst - we hear several stories about the production of brands such as Lone Star, Lucky Lager, and the Beer Beer (the can that just said "Beer" on the side). Just as we crack open an Inversion IPA, Larry discusses the evolution of his production techniques that has carried him to his current position as brewmaster for Deschutes. He goes on to describe Hop Henge Experimental IPA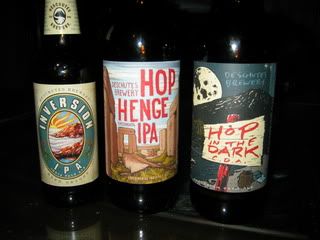 and Hop In The Dark, which leads to another enlightening discussion about the origin of the "Cascadian Dark Ale" moniker.
 
Before we let him go, Larry shares his excitement over a special hops project he's been working on in conjunction with OSU - he has contracted with a grower to produce original strain of Cascade, which will be used in future batches of Mirror Pond Pale Ale. We bid Larry adieu as he heads off to enjoy Philly Beer Week.

In anticipation of the 2011 NHC, we go over the do's and don'ts of attending beer conferences and festivals. We make use of the new phones by taking several entertaining calls for DOTW, and in a near-unanimous decision, Brett from Alabama wins this week's medal.