Justin is working with a new soundboard as he opens up this week's Sunday Session. Chad and Tasty have just returned from the Lagunitas Beer Circus, where they were pleased with some of the more salacious goings on. Justin and JP give the latest updates for B.Y.O.B. TV and BNA 6 - VIP tickets are sold out, but general admission tickets are still available.


Fifty Fifty Brewing Company's brewmaster Todd Ashman joins us on the line from Truckee, California. He starts off by describing the huge crowds that flock to the brewery when the nearby resorts at Lake Tahoe are full of skiers and snowboarders - those crowds keep Todd and his assistant brewer Kyle (who also happens to be his brother) brewing around the clock during the winter months. We listen as Todd gives us his history as a jet engine mechanic for the US Air Force, and how his military training shaped his meticulous approach to brewing beer. He tells us about his experience attending brewing school, and the crew discusses the merits of a formal beer education. Todd goes on to outline his journey as a professional brewer, from a stint at a low-budget brewery in New Mexico, to his years spent designing recipes at Flossmoor Station in Chicago.


As we crack open and taste the first of several Eclipse Imperial Stouts, Todd tells us about his highly acclaimed barrel aging program. He details his production techniques - how he makes the "kitchen sink" approach to his grain and hop bills work, and how he designs the beer to get better with time. This gives way to a discussion about the lifespans of wine and bourbon barrels, and Todd's successful lobbying to create a specific category for barrel-aged beers at GABF.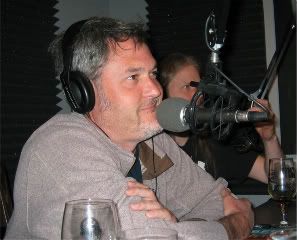 As the show winds down, the studio fills up with the likes of Doc, B.Y.O.B. TV producer Michael Orkin, and several other hangers-on. The crew discusses the low-budget nature of the TV show, while Michael tells us about his introduction to the beer world via his homebrewing brother. Heretic Brewing consultant Matt Staley is also in studio - Justin asks him about the long-awaited first brew day, and the story behind the batch they brewed. The phones are on the fritz yet again, so one caller after the next is cut short. Fortunately, NikoBrew gets out enough of his résumé to win this week's DOTW.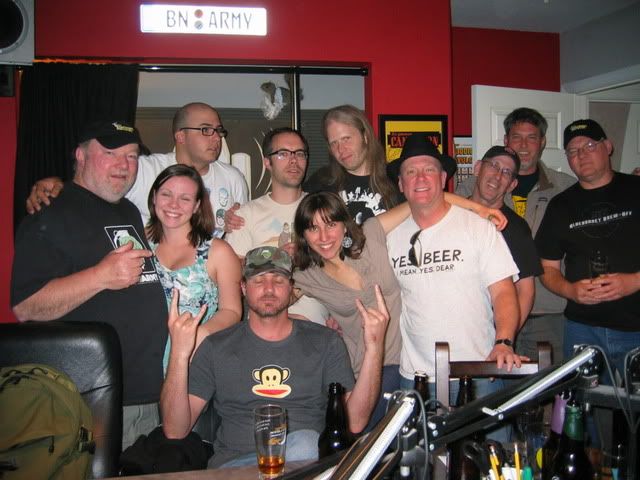 Moscow is the producer of The Sunday Session. He would like to thank Todd Ashman for so graciously gifting several bottles of Eclipse to the BN.