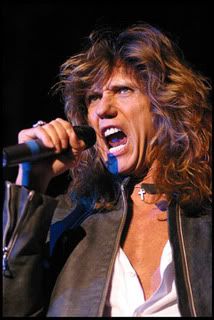 As The Session gets underway, Justin wonders why no one told him about the new Whitesnake album released last week, Forevermore. This spurs a 30-minute foray into the positive and negative effects of 1980s heavy metal on pop culture, of which JP, Justin, and Nate are huge fans. Luckily, we manage to get through the entire segment without hearing any Steel Panther.

Just in time to save us from ourselves, beer writer Stephen Beaumont joins us on the line from Toronto, Canada. He tells us how he got into beer writing in 1991, when Michael Jackson was the only real working beer author. We learn how the media's shift toward internet based content distribution has affected Stephen's career, followed by the story of his craft beer epiphany (which was a Hoegaarden White).
We get into Stephen's perception of changes within the craft beer industry - he opines on which beers have suffered and which have thrived as a result.

Stephen shares some great beer stories from his extensive travels, including a jealousy-inducing trip to the Cantillon brewery, where a tasting of St. Lamvinus converted Stephen's then-girlfriend into a lambic drinker.
He goes on to tell us about his upcoming projects, which include a trip to Buenos Aires where he will be speaking at The Great South Beer Cup, and a soon to be released book entitled The World Atlas of Beer.

Despite some initial trepidation, the crew tastes my first ever batch homebrew, now almost four months old. While there is some criticism for thinness and under-carbonation, the feedback is mostly positive. We hear from Beevo's unborn child, who calls in live from her uterus with some kind words for show sponsor Adam & Eve. We read the feedback, which is packed with letters both praising and criticizing last week's interview with Goose Island founder John Hall. After several inspired DOTW calls, the studio votes new homebrewer Roscoe as this week's winner.