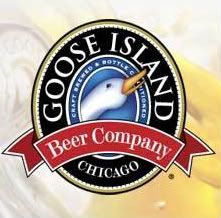 Still hazy from the B.Y.O.B. TV shoot at the Lagunitas brewery, Justin opens up the show by asserting his belief that everyone has, at some point in their lives, been unable to pull off the road and therefor urinated into bottles in the moving car. Goose Island Brewing Company founder John Hall, who joins us on the line from Chicago, agrees. He explains the reasons for their recent merger with Anheuser-Busch/InBev, and the Brewcasters express their conditional support for the partnership - with the condition being that their outstanding beer remain outstanding. John assures us that the product is and always will be their number one priority, and he looks forward to the opportunity for it to reach an even bigger audience.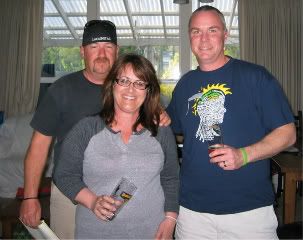 Matt and Leanne Peterson sit down in the studio to plug the Spring 2011 Bay Area Craft Beer Festival at the Historic Cannery District of the Martinez Waterfront Park, coming up on April 9th. Matt describes some of his experiences as a contestant filming the first few episodes of B.Y.O.B. TV - he worries about the high experience level of the other brewers that he has to compete against for the various challenges.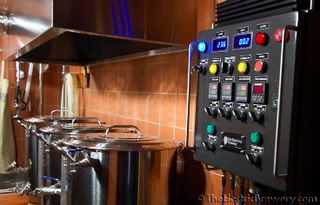 Kal Wallner, the inventor and fabricator of The Electric Brewery, gets on the line from Ottawa, Canada. Kal, seeking to make beer in the very cold eastern Ontario climate, had set out to build an all-electric in-home brewery. As nothing like this was available at the time, he used his training as an electrical engineer to conceive a design, and then went about building it to spec in his basement (which has since become an epic home-theater/brewery/all-around man cave).  As it turns out, no Brewcaster has ever used an electric system before. We discuss its efficiency, comparing the far more common propane-burning rigs to Kal's electric setup. Lots of great photos of his pad, along with all the information and instruction you need to build this awesome system for yourself, can be found at Kal's website.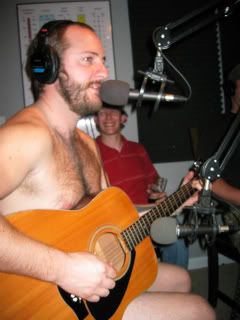 Cicerone exam manager Nicole Erny calls in to tell us about her upcoming beer travels, where she'll be guest teaching classes at Beer Schooled in Philadelphia and at Bosco's Restaurant & Brewery in Nashville.

As we do the feedback, an underwear-clad, guitar-wielding Schuman wanders into the studio, followed by Terrence the Black and Sam. It's Schuman's last night as an official Rat Pad roommate, but Terrence insists he'll come crawling back within three months. Andy Wood joins the show as we launch into Stump the Stoner 2.0, a new and improved version of the game where we bet on how much Shat knows. The studio busts out several farewell songs, as Beevo drops a bombshell but refuses to show her bomb shells. Fittingly, her unborn fetus wins DOTW.