Justin opens up the show fresh off the 2011 Craft Brewers Conference, where he faithfully fulfilled his BN duties: glad-handing and hobnobbing. Alongside the Brewcasters in the star-studded studio sit Mark Carpenter, Bruce Joseph, and Mike Lee, the master brewers of the legendary Anchor Brewing Company, in addition to Mitch Steele of Stone Brewing Company. While Justin and JP lament the fact that they have to do a lot of their own production on B.Y.O.B. TV, we talk to a few more AHA governing committee candidates: Ron Price, who wants to bring east coast representation to the committee, Bob Kaufman, who is running for a second term, and our very own Jamil Zainasheff.


The Anchor crew begins to describe their rich histories as professional brewers. Brewmaster Mark, after working for the phone company out of high school, joined Anchor in 1971 after he was hired by Fritz Maytag - despite the fact that he had essentially no brewing experience. Justin introduces Mark's fellow brewers Bruce Joseph and Mike Lee, who were both similarly inexperienced when they joined the team in the brewhouse. Fritz was very generous with his expertise and his patience, and soon enough, they all became very skilled brewers. Mark recalls that when Anchor was still getting off the ground, San Francisco's Municipal Transit Authority offered them free advertising space on buses and trains, and Fritz turned them down, concerned that he would not be able to keep up with demand.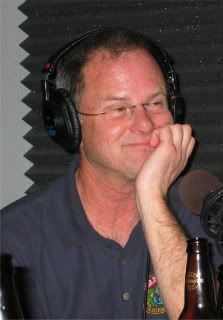 Justin asks a frequent query - what, exactly, does "steam" beer mean? Mark gives a different answer than we were expecting. Anchor employs all open fermenters, while closely controlling the ambient temperature of the fermentation rooms, using the chilly San Francisco climate as a very effective method of cooling.



We take several listener questions. We hear about the close-knit nature of Anchor's team dynamic. Justin, aware of Anchor's more private recipe policy, asks what information they are willing to share with the audience, but as expected, the guys keep things close to the vest. After thanking them for the long-awaited interview, we bid them farewell.

My new segment, Press Play, debuts with a summary of the CBC. Mitch tells us about his great experiences there, sitting on panel discussions, meeting people and catching up with old friends, and absorbing as much new information as possible. He goes on to tell us about new developments at Stone, and Justin relays just how proud he is of the many BN listeners he has met that have started their own breweries. We read letters from the feedback and take calls from several DOTW hopefuls. Thanks to her extensive resume and her two very special friends, Sarah once again wins the medal.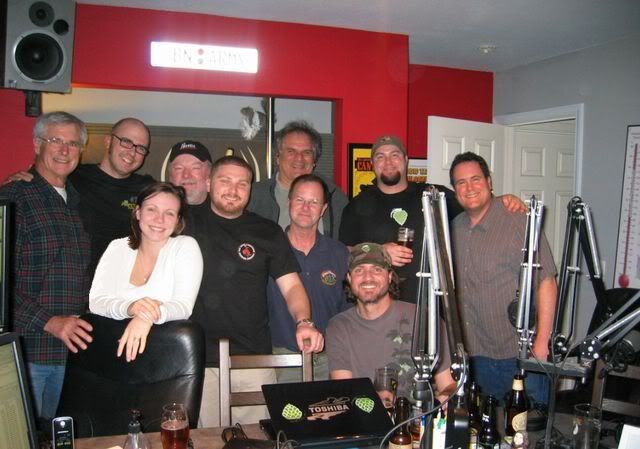 Moscow is the producer of The Sunday Session. He, like the great Anchor Brewery, is proud to call San Francisco home.