The Session gets underway despite more problems with the mixing board. The Brewcasters (minus JP, who is stuck in traffic on his way back from yet another trip to Disneyland) are joined in-studio by John Pinkerton from Moon River Brewing Company, and Michael "Mufasa" Ferguson from BJ's Restaurant and Brewhouse. After Justin gives a quick recap of the first days of production on B.Y.O.B. TV, we speak one by one to Harold Gulbranson, Susan Ruud, Tom Schmidlin, and Roxanne Westendorf - all longtime homebrewers and current AHA governing committee candidates.


JP joins the show, as John tells us about what's new at Moon River since his early 2009 appearance on The Session. His major accomplishment was a gold medal at the 2010 GABF for his Rosemary IPA; he details the process that led to its inception, which spurs talk of the proper use of spices in beer. The crew goes on to discuss the varying lengths of time it takes to sell a batch of beer, followed by a tasting of the base IPA that became the Rosemary IPA, though they disagree on the assessment of the brew.

Scott Kerkmans joins us on the line from Boulder, CO. He is the owner and founder of Colorado Beer Week, which is coming up April 8th through the 16th.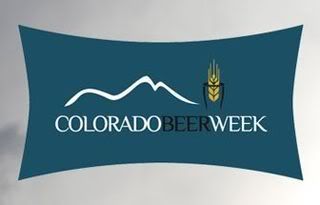 He wants to spread the craft beer love to cities other than Denver, which is already much-celebrated as the annual host of the GABF. Colorado Beer Week holds just one premier event per night, instead of the usual approach of cramming as much as possible into every day of the week. We then hear from Don Blake, who gives us the results of Peak-to-Peak Pro-Am Homebrew Competition, and is pleased to announce that the gold medal went to the BN Army.

The crew continues to taste more of John's beer as we roll into another lengthy feedback segment. Justin reads a letter that makes both him and Tasty openly weep on the air, and there are many more opinions offered about willingness to pay for archived episodes of the show. After a few last minute phone calls from a struggling Beevo, the newly married Beer Sergeant takes the medal as this week's DOTW.
Moscow is the producer of The Sunday Session. He also moonlights as a paid artist.