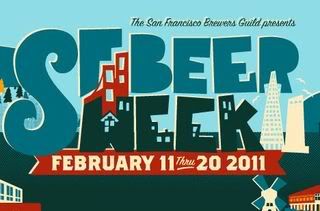 Justin is stoked that San Francisco Beer Week is finally coming to a close, even though he took it very easy this year. He and JP did not attend many events, as they were too busy working on casting the BN's new show, Brew Your Own Beer TV, which starts filming later this week. Chad talks about his experience tasting Fifty/Fifty Brewing's Eclipse barrel aged stouts, while Justin, in anticipation of another tattoo show live from Downtown Joe's next week, breaks down the do's and don'ts of getting inked. Shat closes out the segment with his announcements.
With Doc and JP out of town and out sick, respectively, Brad Allen joins the crew to aid in a bottling discussion. Justin likes to revisit basic topics from time to time, as many new listeners have recently labeled The Session an advanced brewer's show. We start with tips for reusing commercial and homebrew bottles - label removal, swing top bottles, carboy cleanup, and using your dishwasher to sanitize are all covered. The conversation continues with instructions for carbonation, including blending, force carbonating, using brettanomyces, and specifics for the use of priming sugars. Kim Wood, fresh off a brew day of a flanders brown, calls in to ask about bottle conditioning. The crew further covers plastic fermenting buckets and the importance of sanitizing bottle caps.
A live report from the last Beer Week event, Celebrator Beer News' 23rd Anniversary party at Trumer Brauerei in Berkeley, begins with Matt Brynildson from Firestone Walker. His kegs of Union Jack and Double Jack are already tapped; he surprises no one by describing the wild popularity of all his brews during Beer Week. Tom Dalldorf, Celebrator publisher and organizer of the event, is up next. The party is packed, with more ticket sales this year than ever before. He is followed by Jesse Sarinana, general manager at Triple Rock, who details one of the only events attended by Justin and JP, the sour and barrel aged beer festival.
We further hear from the omnipresent Jay Brooks, a surly Sully, and the great Nate Smith as the party winds down.
Justin decides to forgo the feedback in favor of rocking out to Steel Panther and rolling Drunk of the Week calls. It's a tight race in the end, and Sarah from West Virginia - despite a spirited effort by Sean from Colorado - takes the medal.
Moscow is the producer of the Sunday Session. He can often be found at beer festivals, taking things too seriously.