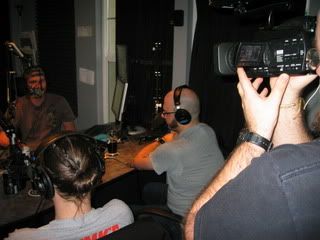 The cameras are rolling and the studio is full for this episode of The Session. The 21st Amendment's Shaun O'Sullivan is back, with his kid sitting on his lap and his head brewer Zambo sitting to his right, while the crew of Brewing TV captures it all on film. Justin announces the upcoming BN television show, set to air in the spring in the Bay Area on KOFY 20. Chad does announcements, and we read the feedback.
Zambo (a.k.a David Zamborski) joins the Session for the first time in his almost year-long tenure with the 21st Amendement.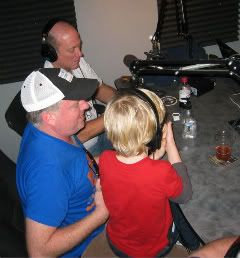 Formerly of BJ's, he tells us about the stark contrast of business philosophies between 21A and some of his previous employers. We hear about the huge crowds brought to the brewery by the San Francisco Giants run to the World Series championship, and the challenge of meeting the demands of the endless throng of consumers. Sully tells us how dramatically he has increased his production, from 1,000 barrels in 2007 to a projected 25,000 barrels in 2011. Everybody is then treated to a can of the newly-released Bitter American.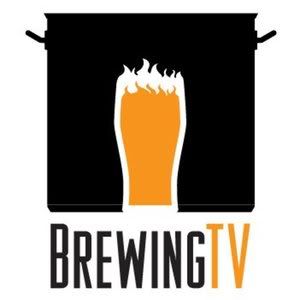 Brewing TV's Chip, Jake, and Michael are up next. They begin by explaining the difficulty of generating weekly programming while holding down full-time jobs, which they all did when they first launched the show. Several callers express their hatred of 311, while we discuss the benefits of having hands-off sponsors. Justin's awful brew session from earlier in the week is reviewed; after brewing an IPA with far too little bitterness, he comes close to swearing off brewing for good. To soothe his bruised ego, Jake presents him with two original Justin and JP-themed art pieces.
JP busts out a six year old bottle of Utopias. The fifth annual Brewing Network Awards are presented, and thanks in no small part to our Sam Adams-fueled apathy, Bub wins this week's DOTW.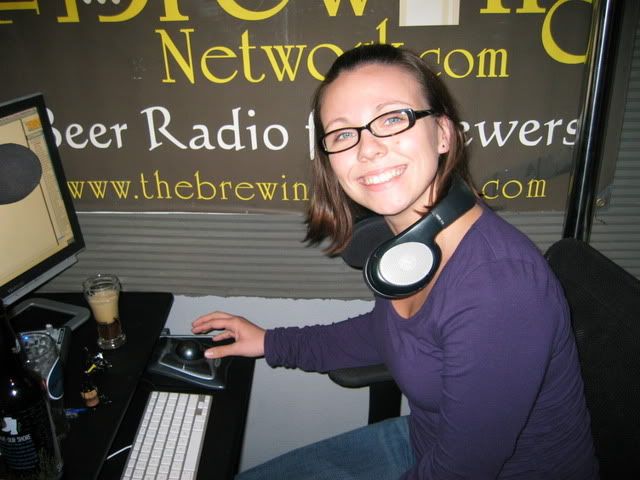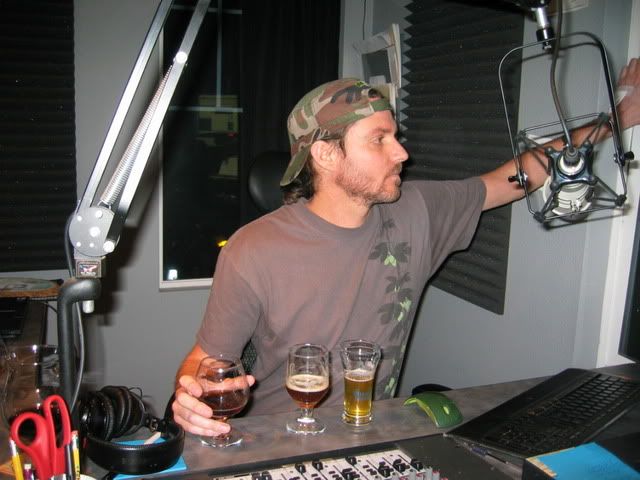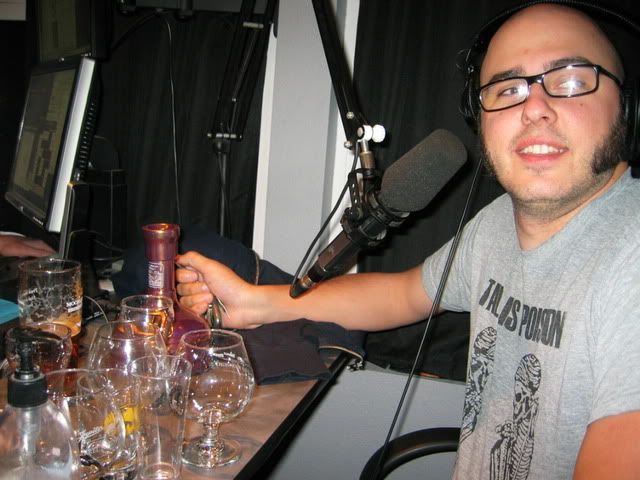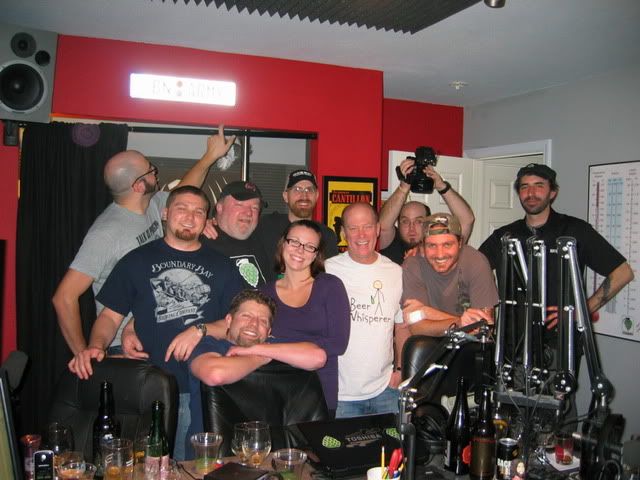 Guest of the Year - Dr. Charles Bamforth               Pimp of the Year - Adam Mills

Fallen Soldier - Brandon Adams                              Dedication to Personal Success - Tasty McDole

Caller of the Year - Andy Wood                                  Asshat of the Year - Andy & Kim Wood

No Pants - Adam Mills                                                Drunk of the Year - Mrs. Blowmax

Douche of the Year - Jamil Zainasheff                   Beer of the Year - Loakal Red from The Bruery

Song of the Year - Slow Loko by DJ Wyte
Congratulations to the winners of the 2010 BNAs!