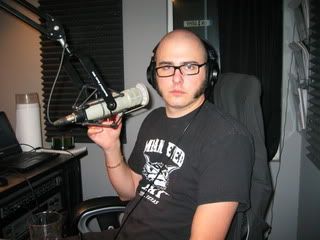 Well rested and back from the holiday break, a Justin-less BN crew launches into the first Sunday Session of 2011 (pronounced TWENTY ELEVEN). Nathan Smith joins the Brewcasters in-studio, ready to answer any Brettanomyces questions thrown his way, while JP sits in the captain's chair, sliding the potentiometers and conducting the show. We hear about the vacation exploits of Doc and Tasty, which included a lot of staying home and doing nothing, and Chad, who shocked his family with a surprise trip home.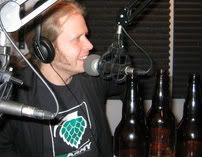 Shat does his announcements, and JP reads some of the many letters that came through during the break for this week's feedback. Beevo calls in from Anaheim, California, where she and Sam just got done visiting Disneyland. JP is predictably upset that he was not invited, while Sam very UNpredictably turned down a special offer from Beevo on Pirates of the Caribbean.


Justin joins us on a cell phone from his hospital bed for a BN-style press conference to discuss what exactly has happened to him. He describes the progression of what turned out to be a staph infection, from a small red bump on his hand on Saturday to a full blown medical emergency on Monday. We hear more than we'd like to know about his hospital stay, from the various intravenous drugs administered to him to the all-to-frequent urine samples requested by his doctors. After assuring us the infection has subsided and that he'll be home soon, Justin hangs up and drifts off into a morphine-induced sleep.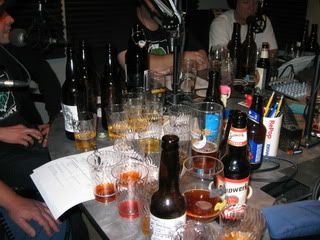 Nathan launches into brewing with Brettanomyces. He tells us about his initial trepidation of using Brett in his beer; like many homebrewers, he feared an infection worse than the one that landed Justin in the hospital. Inspired by years of BN shows, he finally got over his concerns and has been experimenting with Brett at different points in the process. We begin to taste the many Brett beers (brewed years ago by Mike Mraz, stored since by Doc) that were brought in for us to sample, and the universal lack of tartness in the brews surprises us. We learn all the gory details of how Nate steers the brews to taste exactly how he wants them to.

As we continue tasting and talking Brett, getting into unintentional uses and infections, the crew answers the many brewing, bottling, and sanitation questions that come in via the phones and the chat room.

As we wrap up a surprisingly long (and relatively smooth) show and roll calls, I describe the experience of brewing my first ever batch of beer. I try to absorb all the pointers and advice of the experts in the studio and the chat, and in the end, master of the internets Codewritinfool wins his first ever DOTW medal.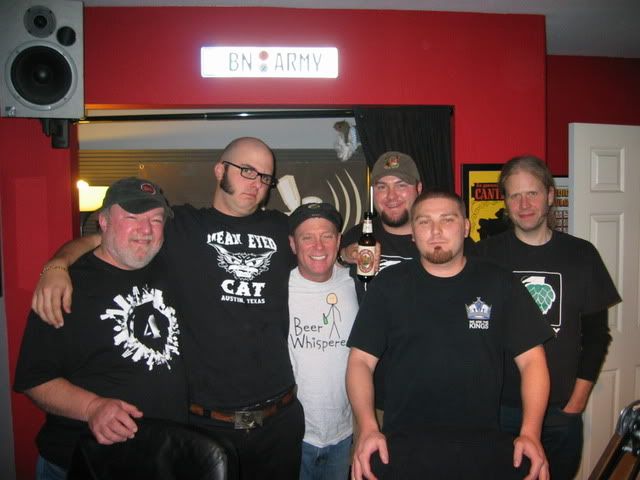 Moscow is the producer of The Sunday Session. He is also now officially a homebrewer.